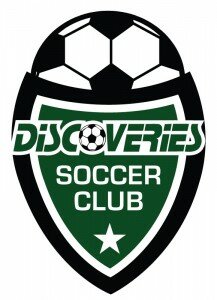 The National Premier Soccer League (NPSL) is proud to announce that FC Carolina Discoveries (Rock Hill, SC) has joined the league as an expansion team. They will begin play in the Mid-Atlantic Conference of the South Region in 2014.
"NPSL welcomes FC Carolina Discoveries to the NPSL South Region where we are continuing to see impressive growth," NPSL Commissioner Michael Hitchcock stated. "The world's most popular game is coming to Rock Hill, South Carolina in a major way through Carolina Discoveries, who are bringing a great networking of international relationships to their NPSL team which will benefit the NPSL, the Discoveries Soccer Club, and soccer players throughout the Rock Hill area."
The Mid-Atlantic Conference already includes NPSL Virginia Beach (Virginia Beach, VA), Gate City FC (Greensboro, NC), CASL Elite (Raleigh, NC), Chesterfield United FC (Chesterfield, VA), D.C. United U-23 NPSL (Fairfax, VA), Myrtle Beach Mutiny (Myrtle Beach, SC), Virginia Legacy (Williamsburg, VA), and defending NPSL National Champion RVA Football Club (Richmond, VA).
Supported by Swedish company Trig.com and with administrative support provided by Global Premier Soccer, FC Carolina Discoveries has the correct blend to compete and prosper at the national level. The club is led by the pairing of Dave Carton and Magnus Hedman.
Carton, who is Executive Director for Discoveries Soccer Club, will be general manager and head coach for the first team. Former Celtic and Chelsea goalkeeper Magnus Hedman, who made 58 international appearances for Sweden, will serve on the board of directors.
"We are thrilled to see this project finally be realized," Carton remarked. "It has been a long-term goal of mine to take soccer in York County to the next level and this project will now provide all players and soccer lovers in our community with a top-level organization that will represent the values and ideals of Discoveries Soccer Club."
The team will play their home matches at Manchester Meadows Soccer Complex, which hosted the USYSA National Championships in 2012. This facility features eight fields and two stadiums, complete with floodlights. This facility is widely regarded as the premier soccer-specific facility in the Southeast.
The club boasts a plethora of relationships in the international game, including a formal partnership with Spanish side UE Cornellà.
"We are extremely excited and proud to be involved in this league," Carton declared. "The rate of expansion has been meteoric and we are thrilled to be a part of it. It has been a long-term goal of Discoveries Soccer Club to add an adult team that can reflect the hard work that has been put in over the years with our youth academy, and we are now looking forward to continuing our footballing emphasis and philosophy into the adult game."
FC Carolina Discoveries joins BCS Clash (Bryan-College Station, TX), Minnesota
United FC Reserves (Blaine, MN), Greater Lowell United Football Club (Lowell, MA), Atlanta Silverbacks Reserves (Atlanta, GA), NPSL Virginia Beach (Virginia Beach, VA), FC Bordo Saint Louis (St. Louis, MO), PA West Soccer (Pittsburgh, PA), Gate City FC (Greensboro, NC), Nashville Atlas FC (Nashville, TN), Virginia Legacy (Williamsburg, VA), Cincinnati Saints (Cincinnati, OH), Flower Mound FC (Flower Mound, TX), Temecula FC (Temecula, CA), Storm FC (Broward County, FL), and Lansing United (Lansing, MI) as expansion clubs for the 2014 season.
Further information about FC Carolina Discoveries can be found on the web at
www.discoveriessoccerclub.org or on Facebook at
www.facebook.com/discoveriessoccerclub.
The NPSL is a national league that operates in the 4th Division of the U.S. Soccer pyramid. NPSL teams are eligible to participate in the U.S. Open Cup through their affiliation with the U.S. Soccer Federation (USSF) and the United States Adult Soccer Association (USASA). The NPSL is the fastest-growing national soccer league in the U.S., operating in 70+ markets across the country. Major League Soccer (MLS) clubs, D.C. United and the New York Red Bulls, operate U-23 squads in the NPSL.