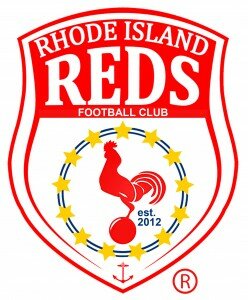 The Women's Premier Soccer League (WPSL) is proud to announce that the Rhode Island Reds Football Club has joined the league as an expansion team in 2014. The Reds will play in the New England Conference of the Eastern Region, beginning this May.
"The WPSL is excited to welcome the Rhode Island Reds FC led by a dynamic owner, Kabba D. Joof, who is committed to growing the game in his community and providing opportunities for local players to develop," stated WPSL Commissioner Jerry Zanelli. "Rhode Island is one of the top soccer markets in
the country, as evidenced by recent news reports naming Providence as one of the best American cities with the largest number of viewers of the English Premiership Football in the United States."
The Women's Premier Soccer League is a 50-plus team national pro-am league and is the largest women's soccer league in the world. The league was formed in 1998 and is sanctioned by the United States Adult Soccer Association (USASA)–an affiliate of the United States Soccer Federation (USSF).
The WPSL's mission is to provide the highest level of soccer in our effort to bring affordable & quality family entertainment to the community; display positive role models for our youth; while, being a stepping stone for aspiring professional & international-level players.
"We are honored to join the WPSL, the fastest growing national league in the U.S.," Reds' Owner Kabba Joof declared. "Over the last few years, the quality of competition has risen to a very high standard here in Rhode Island and we are thrilled to take part in this nationwide league later this year. I am confident we will not only be able to put a team on the field that represents Rhode Island well, but one that is competitive from the very start."
All Rhode Island Reds Women's Premier Soccer League home matches will be played at Cranston Stadium, home of the Rhode Island Reds FC's NPSL
team. The 3,000 seat facility, first built in 1941, includes an artificial playing surface renovated by the City of Cranston in 2007.
"We hope all area soccer fans will support the Rhode Island Reds growing tradition of developing young talent here in the Southern New England Region," continued Mr. Joof. "As we grow the sport so many in our community truly love. As always, our commitment is to inspire, train and transform our players and volunteers–into good citizens."