The 2013 NSCAA Convention was a world-class event, bringing the biggest and best soccer minds to Indianapolis.
It was an event full of firsts, but a signal of the end for others. The NWSL Draft put the new league on a strong footing, bringing young American collegiate stars into the fold.
While the NWSL is just starting, the days of a MLS SuperDraft and MLS Combine may be coming to an end. The large number of talented Homegrown Players signed this year shows that the SuperDraft is becoming irrelevant, which is not necessarily a bad thing. It shows how the MLS Academy system is growing and developing. The idea of a college draft is an American idea and eventually getting rid of it will put closer to expectations of the global game.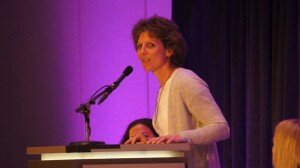 Our favorite moment of the convention was Michelle Akers speaking at the Women's Soccer Breakfast. This marked the USWNT legend's return to the game, a game that she dominated for 15 years at the national team level.
She talked about her horse rescue charity, her new soccer business, and all the memories from her legendary career. Akers talked about all of her former teammates and coaches, many of which were in attendance. Emotions were all over the place as she talked about her soccer journey.
She credited Anson Dorrance with challenging her each and every day. Even though she passed on an offer to play at UNC, she grew as player with him at the helm of the national team.
She became emotional when she talked about Tony DiCicco.
"You enabled me to play a long time after I probably should have retired." Akers said of DiCicco. "You helped me to be my best when I couldn't be my best."
But the room erupted in laughter when she talked about current USWNT head coach Tom Sermanni.
"I think you are so lucky that you didn't have me as a player," Akers commented. "I am sure I would have loved having you as my coach. But wow, did you avoid a lot of heartache there."
Akers called Kristine Lilly her favorite player because she worked so hard and never complained.
It was like a family reunion, probably the most touching event of the entire convention. It was powerful and gives us hope for the future of the women's game. No wonder people keeping trying to give a women's league a go. It matters that much.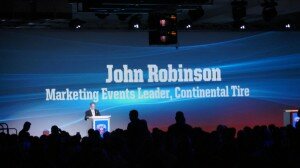 The NSCAA All-American Luncheon was a massive spectacle as hundreds gathered to honor the best at every level of American soccer. It is probably the only time that youth and high school players are given the same recognition and spotlight that D-I players receive.
Overall, the 2013 NSCAA Convention was a renewal of faith of faith for many. It shows everyone that the American game is headed in the right direction and that the future is very, very bright.
Event Photos