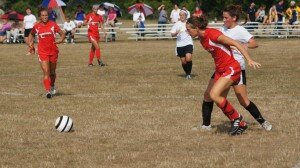 The 2012 ISN Cup was a resounding success, promoting the game of soccer in the Midwest at no cost to parents, teams, or players. The free elite soccer showcase, the only of its kind, featured youth soccer matches between teams from across Ohio and Pennsylvania and a WPSL exhibition game.
Keystone Soccer Academy of Hopewell, Pennsylvania won the 2012 ISN Cup thanks to a 2-1-0 record and a +7 goal differential. The team was led by Salem's own Julia Dundon, who scored a brace against United HS in their final game.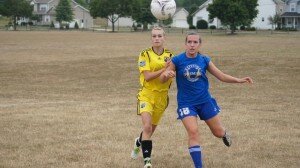 Challenger Crew Juniors, the Columbus Crew's Northern Ohio affiliate, finished with a 1-0-2 record and a +1 goal differential. Challenger was led by goalkeeper Caitlin Jakubek, who finished with team highs in saves and minutes played. Jakubek is an incoming freshman at the University of Akron and is expected to challenge for the starting goalkeeper position vacated by the graduated Jeny Wolbert.
United HS and Minerva HS both finished with a 0-1-2 record. Minerva HS keeper Raychel Blocher earned the 2012 ISN Cup MVP award after a solid weekend performance.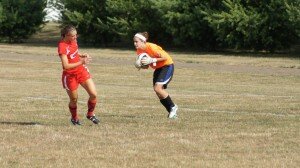 The highlight of the weekend was a 8-0 win for the Ohio Galaxies WPSL squad over an All-Star team of NE Ohio college and high school players. A crowd of over 100 saw Stark County's first women's professional match and the first WPSL match ever played in NE Ohio. Several Stark County players, including former GlenOak striker McKensey Cross and Perry defender Adriana Cosentino, played in the game.
It was the final match of the 2012 WPSL season for the Galaxies, who finished with a 3-0-2 record. The Galaxies were the highest scoring team in the Midwest Conference, possessing a potent attack and a strong defensive backline.
Sponsors for the event included Mercy Medical Center Sports Medicine, AFC Rushden and Diamonds, Pelé Sports, Subside Sports, Old Carolina Barbeque, Canton Regional Chamber of Commerce, Canton Stark County Convention and Visitors' Bureau, Chick-fil-A at Westfield Belden Village Mall, Kishman's IGA and Korrio.
Event Photos