The beautiful game is at risk. A lot of people are talking about it, especially after news of 680 fixed matches hit the mainstream media. The numbers shocked many people, but not best-selling author and investigative journalist Declan Hill.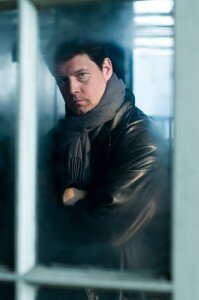 He has been speaking out on this issue for years, trying to get someone, anyone to take it seriously. His book, The Fix, was solely responsible for bringing this issue to the attention of many.
Recently he has been a popular source for stories related to match-fixing now that the story has hit the network news. Hill has emerged as a savior for the game, someone that does more than just talk about the issue. He has called people to act, to save the game as we know it.
Fixing over 600 games sounds like a pretty complex endeavor. It is, but we know who is behind it all. And Hill suggests they should just arrest Dan Tan.
"If we don't arrest him, everything we do has no credibility," Hill suggested.
The syndicate mastermind is the biggest threat ever to face the game. Imagine corruption to the point that the result on the pitch is already predetermined. Imagine games that are rehearsed and rehearsed again and again with the game not really needing to be played at all. This doesn't sound like a beautiful game.
The fact that 150 international matches have allegedly been fixed is probably the most troubling part of the story. That equates to 1 fixed match a week. That is why Hill believes Tan's arrest would lead to a domino effect of other arrests.
"Once we have arrested him, the second thing will happen," Hill added. "There will be a bunch of senior national soccer officials who will be implicated. You can't fix that many games at that level without having someone on a national soccer association helping him. You just can't."
Many in the media are characterizing this as "old news," which Hill believes is not an accurate reflection of the issue at hand. This is not old news and the concerns with fixing are very much here in the present. The fixing hasn't stopped because of the Europol investigation or all the media attention.
We know the problem is there and Hill suggests we know how to fix it. But why has there not been more widespread outrage and more importantly, action to end the fixing?
"This is an enormous challenge to FIFA," Hill concluded. "They have not responded in the correct manner. At this moment, there is only 1 thing to do: arrest Dan Tan."
So let's send FIFA a message that this match-fixing needs to be dealt with now, not later. We don't want yet another game anywhere in the world to be fixed. Let the players play the game they love and put the fixers in prison where they can't can't do any further damage.