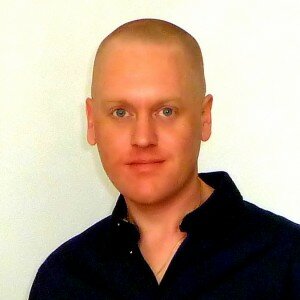 Mark Pitman is the Welsh football correspondent for UEFA.com and also writes for a number of websites, blogs, magazines and programmes.
Visit www.markpitman1.com for a full archive or follow him on @markpitman1 and @UEFAcomMPitman.
1. What should fans expect from the Welsh Premier League this season?
A few surprises are inevitable! Since the league switched to twelve clubs from eighteen there have been a couple of clubs who have surprised for both the right and wrong reasons every season, and this season is not expected to be any different. Champions The New Saints have been the quietest club in the transfer market over the summer, their only addition being talented young goalkeeper Chris Mullock from feeder-league club Cefn Druids, as cover for captain and regular goalkeeper Paul Harrison. A blow for The New Saints will be an injury to former Wales defender Steve Evans and he is not expected to feature. Airbus UK Broughton were their nearest challengers last season and they have again significantly strengthened over the summer, some of their key arrivals being former Northern Ireland international striker Steve Jones along with Chris Simm from Bangor City. Both signings should ensure the Wingmakers are impressive in-front of goal. It is difficult to see any other club challenging these two, and I would expect both clubs to finish in the same positions they finished last season, but maybe separated by a few less points. Elsewhere, Port Talbot Town have strengthened with the return of Rhys Griffiths. One of the most prolific strikers in the history of the league, Griffiths will make an immediate impression, while manager Scott Young has also improved his defence and midfield. Carmarthen Town and Aberystwyth Town have benefited in terms of players from the demise of Llanelli and will both look to improve on last season, while Bangor City could have a difficult season with influential defender James Brewerton expected to miss the season through injury. In fact, Nev Powell's side could be the surprise team for the wrong reasons, and may even miss out on a top-six place at the time of the mid-season split. Afan Lido remain in the league despite finishing bottom, and new manager Paul Evans has made a number of signings as he aims to improve on last season with the smallest budget in the league. Newtown are another club with limited resources, but manager Bernard McNally has again shown his worth in the transfer market, and the Robins could cause a number of upsets this season. GAP Connah's Quay have added to their squad but may not have enough for a top-six place at the split, while Prestatyn Town will benefit from the return of striker Lee Hunt from Bala Town. As for Bala and manager Colin Caton, a top-six place will be the initial aim, and they have the experience and quality to achieve it having brought in defender Ryan Valentine, but there will be stiff competition with a number of other clubs targeting this same ambition. One such club will be newly-promoted Rhyl. The former champions arrive looking to restore former glories, and manager Greg Strong has made a number of signings. However, the league has progressed since Rhyl's relegation in 2010, and it may prove more difficult to break into the top-six than they think.
2. What do you think will happen with Gareth Bale? Where does he rank among current Welsh footballers? all-time Welsh footballers?
Obviously, Gareth Bale is an incredible talent. He has the ability to do anything on the field and this ability is complimented by his excellent attitude and level-headed approach to his career. I think he will move to Real Madrid before the end of the month. Will it be the right move for him? Only time will tell. However, it is a one-off opportunity for Bale and also for his club, who are unlikely to ever receive such an offer again. In terms of where he ranks amongst the all-time list of Welsh footballers, it is too early in his career to say, but he certainly has the potential to be one of the greats.
3. What additions should fans take note of in the Welsh Premier League this season?
The return of Rhys Griffiths will be interesting following his move to Port Talbot Town. Another striker, Steve Jones, is a high-profile addition to the league and could make a difference for Airbus UK Broughton. Former Blackburn Rovers youngster Danny Laverty has signed for Rhyl following his release from Ewood Park and he will have a point to prove providing he can adapt to playing part-time football in a physical league. Bala Town have signed experienced defender Ryan Valentine and the former Wrexham defender has already impressed for his new club in the UEFA Europa League.
4. Who would you pick for a starting XI if you had to choose only from WPL players?
Difficult question! I would go with the following – Harrison (The New Saints) – Green (Port Talbot Town), Lewis (Prestatyn Town), Kearney (Airbus UK Broughton), Valentine (Bala Town) – Jones (The New Saints), Alex Darlington (The New Saints), Mark Jones (Bala Town), Ryan Fraughan (The New Saints) – Andy Parkinson (Prestatyn Town), Rhys Griffiths (Port Talbot Town).
5. How would you describe the current state of the Welsh national team? What does the future look like?
The national team is only now starting to move on from the Gary Speed era. Manager Chris Coleman has a very difficult job ahead of him, but there are small signs of progress evident in recent games. Craig Bellamy is a influential member of the squad, but he is expected to retire from international football after the current campaign. The long-term project for Coleman must now be to qualify for the European Championship in 2016. There are talented young players emerging such as Jonathan Williams of Crystal Palace and Jake Cassidy of Wolverhampton Wanderers, but there is no quick-fix solution for Wales at the moment. However, the progress is slow, but steady.
6. How important is it to have both Cardiff City and Swansea City in the EPL? What does this say about Welsh football at the moment?
Welsh football enjoyed a successful year last year, and the two flagship clubs defined that success with what they achieved. However, there are domestic issues that need to be addressed, and there are justified concerns over the entire governance structure of the Football Association of Wales. In terms of generating interest, success for Cardiff City and Swansea City is vital, and the national team will also benefit as a result. The Corbett Sports Welsh Premier League is making progress, but more investment is needed in order for this progress to continue. However, the general opinion is that this is indeed a positive time for Welsh football.