Amberley Publishing has quickly become a "one stop shop" for quality football titles. Why? Because of great books like the two that can be found below.
The United Tour of Manchester by Iain McCartney and Tom Clare is an absolute must for English football fans. It is a different kind of history, one that is more intimate than any other book about Man U.
McCartney, who also wrote the popular Manchester United Rising from the Wreckage, is one of the foremost experts on Manchester United. Everything he writes or is associated with is pure brilliance.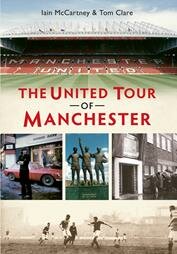 The book takes you beyond the usual stops on your tour of Manchester United lore, past Old Trafford and the team's official museum. You'll hear great stories about great people and great places in and around Manchester.
Want to see one of the original fields for the Red Devils? Want to see the home of George Best? Want to see the graves of those tragically lost in the Munich Air Disaster? This book has it all; most of which cannot be found anywhere else.
The book was absolutely incredible, something you couldn't put down. And this is coming from someone that is not even a Man U fan. Simply put, it is one of the best books of the fall publishing season.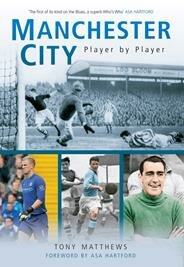 Manchester City Player by Player by Tony Matthews represents a lifetime of research.
Literally it tells you the personal details of every player who appeared and scored for the club over the last 125 years. A daunting task to say the least, but Matthews completes it with considerable mastery. This is a must-have for any Man City fan as it is a title of great depth and history. I doubt you will find anything this extensive anywhere else.
Want to know about Joe Hart? It's in there. What about Mario Balotelli? Colin Bell? Billy Meredith? Yes, they are all in there.
If you love or even want to learn more about Man City, this title is the first stop in your footballing journey. It is an amazing title that is the result of tireless work and tedious research, but the work and the wait for such a title was worth it.