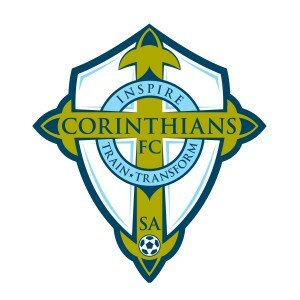 The National Premier Soccer League (NPSL) is proud to announce that Corinthians FC of San Antonio has joined the league as an expansion team. They will begin play in the South Central Conference of the South Region in 2014.
"San Antonio is one of the top soccer markets in the country, as evidenced by the success of the San Antonio Scorpions," NPSL Commissioner Michael Hitchcock remarked. "NPSL is excited to welcome the Corinthians FC of San Antonio who are led by a dynamic owner, Pete Veras, who is committed to growing the game in his community and providing opportunities for local players to develop."
Corinthians FC of SA is led by Veras and Vice President/Head Coach Jonathan Burklo. Veras is the owner and operator of V Medical, one of the leading medical equipment providers in the state of Texas. Burklo is a former professional player that spent time in Norway and Finland before returning to the U.S. with the Wilmington Hammerheads as well as reserve squads for D.C. United, FC Dallas, and Houston Dynamo. Most recently Burko served as an assistant coach with Our Lady of the Lake University after spending time with Lonestar SC San Antonio, NEYSO Liberty SC, and the San Antonio Christian Schools.
"Our goals will always be to improve our community by inspiring, training and transforming our staff, our players, and our volunteers by leaning on our faith and spiritual direction," Veras declared. "We hope you will join us in accomplishing our vision of serving, ministering, and discipling throughout the communities here in San Antonio and helping us to grow the sport that so many of our community members love."
Home matches will be played at Toyota Field, the home of the NASL's San Antonio Scorpions. The soccer-specific facility features a natural Bermuda playing surface and seating for over 8,000 fans.
"We are excited to join the NPSL, the fastest growing national league in the U.S.," Burklo added. "Over the last few years, the quality of competition has risen to a very high standard and we are excited to take part in the summer of 2014. I'm confident we will be able to put a team on the field that represents San Antonio well and is competitive from the start."
Founded in 2009, Corinthians FC of SA is a 501(c) (3) non-profit organization that has been dedicated to serving the communities in and around the San Antonio area. Corinthians FC of SA is a Christian-based professional soccer club whose mission is to build athletes of all ages through positive and encouraging inspiration and training, transforming each athlete into champions for the future, on and off the field.
The club can be found at www.corinthiansfcsa.com and on Twitter/Instagram @corinthiansfcsa.
San Antonio joins Inter United FC (Tukwila, WA), Seattle NPSL (Seattle, WA), ASA Charge (Gambrills, MD), Del Rey City SC (Los Angeles, CA), Spartans Futbol Club (Portland, OR/Vancouver, WA), SO Samba FC (Hood River, OR), FC Carolina Discoveries (Rock Hill, SC), BCS Clash (Bryan-College Station, TX), Minnesota United FC Reserves (Blaine, MN), Greater Lowell Football Club (Lowell, MA), Atlanta Silverbacks Reserves (Atlanta, GA), NPSL Virginia Beach (Virginia Beach, VA), FC Bordo Saint Louis (St. Louis, MO), PA West Soccer (Pittsburgh, PA), Gate City FC (Greensboro, NC), Nashville Atlas FC (Nashville, TN), Virginia Legacy (Williamsburg, VA), Cincinnati Saints (Cincinnati, OH), Dallas City FC (Dallas, TX), Temecula FC (Temecula, CA), Storm FC (Broward County, FL), and Lansing United (Lansing, MI) as expansion clubs for the 2014 season.
The NPSL is a national league that operates in the 4th Division of the U.S. Soccer pyramid. NPSL teams are eligible to participate in the U.S. Open Cup through their affiliation with the U.S. Soccer Federation (USSF) and the United States Adult Soccer Association (USASA). The NPSL is the fastest-growing national soccer league in the U.S., operating in 70+ markets across the country. Two Major League Soccer (MLS) clubs, D.C. United and the New York Red Bulls, operate U-23 squads in the NPSL.