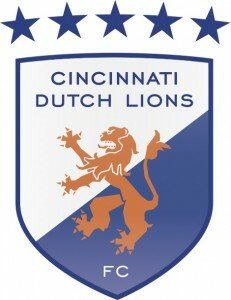 International Soccer Network, LLC (ISN) is proud to announce that they have entered into a strategic media partnership with the Dayton and Cincinnati Dutch Lions.
"We are very excited to partner with the Dutch Lions," ISN Founder Gary L. Moody Jr. stated. "They are a model franchise, an organization with a clear vision for growing the beautiful game here in North America. The Dutch Lions are leaders in the sport, focused on strategic growth and player development."
The Dutch Lions brand is one of the most highly regarded in North America, one with international ties to legendary Dutch side FC Twente. The Dutch Lions have made incredible strides in American soccer since their launch in 2009, growing into multiple teams that participate in the highest level of competition available. This includes involvement in USL PRO, Premier Development League (PDL), USL W-League, USL Super-20 League, and USL Super Y-League.
"I am extremely happy that ISN will be our official media partner for the Dutch Lions F.C.," Dutch Lions Business and Stadium Development Manager Koen Driessen stated. "I saw immediately the extra value of ISN after I got in contact with Gary Moody. His passion, professionalism, and expertise will capture every moment of the Dutch Lions FC to bring the fans a step closer to the game."
ISN will be working with the Dutch Lions in two major areas. First, ISN and its network of sites will carry exclusive and comprehensive coverage for the Dutch Lions. From player features to match reports to regular branded columns, ISNSoccer.com will be the source for everything related to the Dutch Lions.
Second, ISN will serve as a consultant to the organization in matters of media/public relations and marketing. Major plans are underway to upgrade the fan experience through enhanced social media campaigns, improved content for club websites, and development of new media platforms and applications. Building further relationships with local and national media is also a priority for both organizations as they strive to develop brand awareness in a broader context.
This agreement will be executed immediately as both sides begin preparation for the 2014 season.