The National Premier Soccer League (NPSL) is proud to announce that
Spartans Futbol Club has joined the league as an expansion team. They will
begin play in the new Northwest Conference of the West Region in 2014.
Spartans FC will play matches in Portland, OR with a home office in
Vancouver, WA, drawing players from both areas.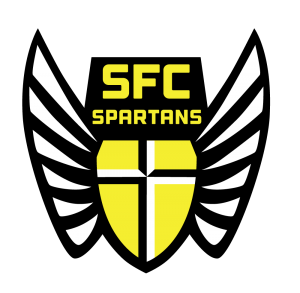 "We are excited to announce our second Oregon team to join the NPSL as we welcome the Spartans Futbol Club as a charter club of the Northwest Conference," NPSL Commissioner Michael Hitchcock stated. "With the incredible success of the Portland Timbers, the Portland area is a booming soccer market and the Spartans will be a great addition to the U.S. Soccer
landscape and will provide opportunities for local players to develop in the fastest growing national league."
Spartans FC is led by Owner Gary Allen, First Team Head Coach Victor
Usher-Garcette, Reserve Team Head Coach Tommy Nuzum, and Assistant Coach Javier Caceres.
Allen is a seasoned business professional and competitive cyclist, while
Usher-Garcette brings decades of playing and coaching experience to the
expansion side. Usher-Garcette possesses a national "C" coaching license
and is best known for his time as a player at Club Olympia, a 1st Division
club in Paraguay.
Nuzum, a former player for the OPSL's Canarios, has been coaching advanced
soccer for over 12 years. Caceres is yet another experienced coach, who
started his career as a player in the Peruvian 1st Division.
"Spartans FC is a high energy, fast-paced possession team with a fantastic
youth program to help support our community," Allen remarked.
The team will play their home matches at Portland's Concordia University.
The facility features an artificial playing surface and seating for over
1,700 spectators.
"We are really excited to be moving up in the realm of professional soccer
both regionally and nationally," Allen concluded. "We look forward to the
future with the NPSL. We hope to establish ourselves as one of the premier
teams in the Northwest Conference while providing a positive environment
for our youth program."
More information about the club can be found at www.spartansfutbolclub.com. They can also be found on Twitter @SpartansFC2012, on Facebook at http://www.facebook.com/SpartansSFC, or on Instagram @spartansfc.
Spartans FC joins SO Samba FC (Hood River, OR), FC Carolina Discoveries
(Rock Hill, SC), BCS United Clash (Bryan-College Station, TX), Minnesota
United FC Reserves (Blaine, MN), Greater Lowell Football Club (Lowell,
MA), Atlanta Silverbacks Reserves (Atlanta, GA), NPSL Virginia Beach
(Virginia Beach, VA), FC Bordo Saint Louis (St. Louis, MO), PA West Soccer
(Pittsburgh, PA),Gate City FC (Greensboro, NC), Nashville Atlas FC
(Nashville, TN), Virginia Legacy (Williamsburg, VA), Cincinnati Saints
(Cincinnati, OH), Flower Mound FC (Flower Mound, TX), Temecula FC
(Temecula, CA), Storm FC (Broward County, FL), and Lansing United
(Lansing, MI) as expansion clubs for the 2014 season.
The NPSL is a national league that operates in the 4th Division of the
U.S. Soccer pyramid. NPSL teams are eligible to participate in the U.S.
Open Cup through their affiliation with the U.S. Soccer Federation (USSF)
and the United States Adult Soccer Association (USASA). The NPSL is the
fastest-growing national soccer league in the U.S., operating in 70+
markets across the country. Two Major League Soccer (MLS) clubs, D.C.
United and the New York Red Bulls, operate U-23 squads in the NPSL.