The National Premier Soccer League (NPSL) is proud to announce that FC Bordo Saint Louis has joined the league as an expansion team. Saint Louis will begin play in the Central Conference of the Midwest Region in 2014.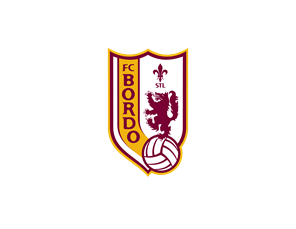 "We're looking forward to playing NPSL soccer in St. Louisin 2014," NPSL Commissioner Michael Hitchcock commented. "St. Louis is one of the original soccer hotbeds that was famous for their great players and community-based clubs. Bordo St. Louis returns high level soccer and a community-based club to the great soccer city of St. Louis."
The Central Conference already includes Eau Claire Aris FC, Madison 56ers, Milwaukee Bavarians, Minnesota Twin Stars, and the Quad City Eagles.
Bordo Saint Louis is led by General Manager Sanjin Zigic, Head Coach Izet Subasic, Sports Director Boban Simovic and Sales Development Manager Taylor Madden.
Zigic will handle the day-to-day operations of the club, serving as the club's main representative. Subasic and Simovic both bring substantial experience as players in the former Yugoslavia, while Madden brings experience in player representation and fundraising to the club.
"Starting such an important project is a very proud moment for us all," stated Zigic. "We plan to build a club that our city will be proud of."
The club's mission is to provide local athletes with national exposure as well as provide soccer enthusiasts with regular live soccer entertainment. The club is committed to building itself into a permanent part of the sports scene in a city that has a proud soccer culture.
Bordo's long-term vision is to establish a framework for bringing professional soccer back to the city of St. Louis.
The club can be found on Twitter @FCBordoSTL or on Facebook at http://www.facebook.com/FCBordoSTL.
Saint Louis joins PA West Soccer (Pittsburgh, PA), Gate City FC (Greensboro, NC), Nashville Atlas FC (Nashville, TN), Virginia Legacy (Williamsburg, VA), Cincinnati Saints (Cincinnati, OH), Flower Mound FC (Flower Mound, TX), Temecula FC (Temecula, CA), Storm FC (Broward County, FL), and Lansing United (Lansing, MI) as expansion clubs for the 2014 season.
The NPSL is a national league that operates in the 4th Division of the U.S. Soccer pyramid. NPSL teams are eligible to participate in the U.S. Open Cup through their affiliation with the U.S. Soccer Federation (USSF) and the United States Adult Soccer Association (USASA). The NPSL is the fastest-growing national soccer league in theU.S., operating in 65+ markets across the country. Two Major League Soccer (MLS) clubs, D.C. United and the New York Red Bulls, operate U-23 squads in the NPSL.