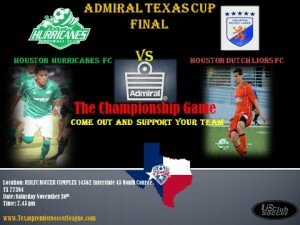 Pratik Shinde will miss out on the TPSL's showcase game tomorrow as an injury will keep him from playing in the Admiral Texas Cup Final. Shinde suffered a groin strain in training last night and will miss the match.
"He is devastated," Houston Hurricanes FC head coach Brendan Keyes stated. "I feel so bad for him as he just earned his starting position back by playing some really good football."
Jorge Vela will also miss the game with a pulled hamstring.
"That's football, but you do feel for both players," Keyes concluded.
The Hurricanes will play the Houston Dutch Lions Saturday November 30th in the Admiral Texas Cup Final. The match kicks off at 7:45 pm at the HDLFC Soccer Complex, 14562 Interstate 45 South, Conroe, TX 77384.