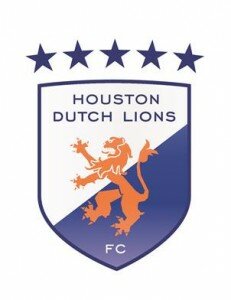 After a 4-1 victory over Houston Regals SCA in the semi-finals, the Houston Dutch Lions FC will host and play against the Hurricanes FC in the Texas Cup Final.
The Houston Dutch Lions FC proudly host the Texas Cup Final. They have many plans for the event, including bands and music, providing fans with entertainment on and off the field. A postgame ceremony, led by TPSL President Brendan Keyes, will honor the cup winner and runner-up.
The Hurricanes FC are a well-known soccer team from South Houston and will prove to be a formidable opponent for the Orange Machine known as HDL.
"In the league game against the Houston Hurricanes FC we won 5-1," Houston Dutch Lions head coach Marco Pruis stated. "We had a decent game and created lots of chances. We need to be on top of them and stay very organized. If we can keep that up, we definitely have a chance to win the game. Our biggest advantage will be our home field. We need to be 100% to bring the Houston Dutch Lions FC their first, of hopefully many, trophies!"
Match Details:
Houston Hurricanes @ Houston Dutch Lions FC
Saturday November 30th, at 7.45 pm
Tailgating starts at 6 pm.
Match Address:
Houston Dutch Lions FC Soccer Complex
14562 Interstate 45 South
Conroe, Texas 77384
After the game, players, staff and fans will go to Tailgators Pub & Grill at 242 for the post-game festivities.