Amberley Publishing has started the fall publishing season with a bang thanks to a slew of incredible football titles.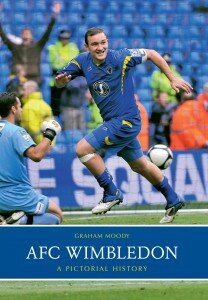 The first is Graham Moody's AFC Wimbledon: A Pictorial History, which chronicles an amazing story of AFC Wimbledon and its fans. It is quite a relationship, a family so to speak, where players and supporters came together to embark on a promising, but uncertain journey. Like the blockbuster story of Rangers in Scotland, the football authorities were of little help.
The incredible pictures frame the story of a club that rose from the ashes. It's the story of a team stolen from a community and its supporters, then rebuilt from the ground up the right way. The supporters did it themselves with great players, managers, and leaders that blazed a path forward.
It is a narrative of miracles, the final one showing Wimbledon's return to the Football League, their rightful place in the English football pyramid.
The writing was absolutely superb, tracing the long journey of AFC Wimbledon from disaster to resurgence, from devastation to jubilation. It wasn't an easy or short journey, but it was one that was certainly worth the effort. This book is a football masterpiece, one that gives supporters hope and guidance when looking at their own clubs.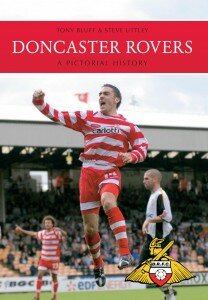 Tony Bluff and Steve Uttley came up with Doncaster Rovers: A Pictorial History, another great read from the world of English football. This one takes the more traditional route since Doncaster Rovers is a legendary and classic club, far removed from the phoenix-like AFC Wimbledon.
This title is yet another joy to read, taking the audience back to the early days of the beautiful game. The story of Doncaster is long, but not free of highs and lows along the way. It is an incredible and lengthy history full of great moments and in this case, some fantastic and exclusive photographs. You get content right from the source, from two people that work at the club.
You won't find a better Doncaster Rovers book anywhere.
Simply put, these are two special books about two special clubs coming from a great publisher. Amberley is certainly making their case as one of the top football publishers around.