The Atlanta Silverbacks organization took another step in furthering its player development side, announcing Thursday that they will field a reserve team in the National Premier Soccer League (NPSL) in 2014.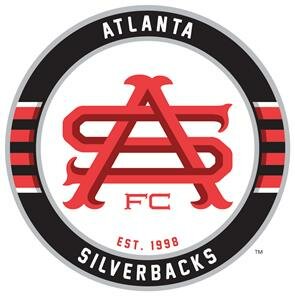 The Atlanta Silverbacks Reserves, who will play their home games in the stadium at Atlanta Silverbacks Park, will open NPSL play in May. The Reserves competed in the NPSL from 2011-2012, sending a number of their players to the Silverbacks professional side, which plays in the North American Soccer League (NASL).
"We're very excited to announce the Reserves' return to the NPSL in 2014," said Silverbacks President & GM Andy Smith. "Based on the success we have had developing players in the past, we feel like the Reserves are an extremely important element to our organization."
Five former members of the Reserves have eventually signed with the Silverbacks professional team: goalkeeper Eric Ati, defender Chris Klute, midfielder Borfor Carr, and forwards Jahbari Willis and Junior Sandoval. Ati, Carr, and Willis are still with the club, while Klute has since moved on to Major League Soccer's Colorado Rapids and Sandoval to CD Marathón in the Honduran first division.
"The Atlanta Silverbacks, finalists in this year's NASL Soccer Bowl, are known as one of the top player development clubs in the NASL, and they have an impressive track record of players successfully moving to Major League Soccer," said NPSL Commissioner Michael Hitchcock. "We're excited to welcome back the Atlanta Silverbacks Reserves, who will use the NPSL as an important part of their player development model."
The Reserves' ownership group of Boris Jerkunica, John Latham, Henry Hardin III, John Hardin, and Chris Goeckel has appointed Ricardo Montoya as head coach of the Reserves. The Costa Rican served in the same capacity during the 2011 and 2012 seasons, most recently leading the team to a second-place finish in the NPSL Southeast Conference.
"I want to thank Silverbacks Chairman Boris Jerkunica, Technical Director Eric Wynalda and the rest of the club's management for showing their confidence in me as a coach," said Montoya. "The Reserves are very important to the organization, and I can't wait to start scouting, recruiting, and competing in an environment that I'm very familiar with."
While Montoya will be in charge of the day-to-day operations of the team, the technical staff and management from the Silverbacks professional team will be directly involved in running the team. The Reserves will be used as a key vehicle for player development, and will allow the professional team to have a pool of players to select from should an injury or performance issue arise during the NASL season.
Along with Montoya, the Silverbacks professional staff will begin scouting for the 2014 Reserves immediately, and will also use the club's tryouts as a way to identify players. Tryout dates will be announced within the next week.