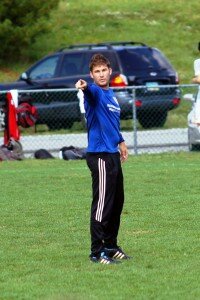 Chase Neidig is a Renaissance man in American soccer, having served in every single capacity in the beautiful game. He has spent time at the high school level, the pros, in grassroots movements, internationally, and now in the collegiate game. He has even served on the media and front office side of the sport. Simply put, Neidig has done it all.
One thing is always constant: Neidig's love for soccer and his drive to make it work in America. An eternal optimist, the Grace College graduate is always looking for ways to positively impact the game. When he finds an opportunity, he follows through with tenacity and spirit. Whether it is leading charitable efforts to get soccer equipment to African youth players or seeking out local media to cover his teams, Neidig gets the job done. Why has he devoted his life to the sport? Because he cares deeply about the game and more importantly, the people in it.
Neidig, the current head coach of women's soccer at Bluefield College in Virginia, started his coaching career at the high school level in Ohio and Indiana. During those coaching stints, he doubled their total number of wins in his first season.
"I believe there will always be a high school soccer system," Neidig commented. "While it may continue to decrease in both the quality and the quantity of players, I do believe it still has its place in the social and physical development of high school student-athletes."
While he was coaching at the high school level, his full-time position was with two professional soccer organizations, first the Cleveland City Stars and then the Dayton Dutch Lions. He was the very first employee at DDL and was responsible for developing all aspects of the club from its youth academy, professional team, Super 20′s, and W-League squads.
"We are at a critical stage in the overall development of the game in our country," said Neidig. "We have an opportunity to become a 'world leader' in the world's sport, but only if we critically and strategically develop our youth in a manner that is willing to take ownership at being the best."
Neidig's time coaching at the NAIA level has been incredible for all involved.
"Schools who participate within the NAIA can provide players with a chance to get an education and play college ball," Neidig concluded. "As a result, you see a lot of raw, individually-skilled players with one or two dynamic players but not an entire program."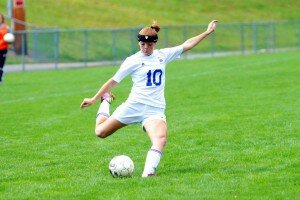 Bluefield has experienced record-breaking success on both the men's and women's sides thanks to Neidig's commitment as a coach on both staffs. This season he led the Lady Rams to their highest win totals in program history, not a small task to say the least, coming off a 2-16-1 record in 2011. Last season included zero wins in conference play.
All of this success had to start somewhere for a sport that would dominate his adult life. Many years ago, Neidig spent several years in the Gambia, where his love for the beautiful game was strengthened.
"I was in club youth soccer growing up, but I believe my experience as a child in a third-world country – always being around the game of soccer – is why I will always be in the game somehow," Neidig commented.
His worldwide journey didn't stop in Africa as Neidig would continue to play after college in the Czech Republic. He would spend time with Pisek FC, a third-division side just outside Prague before ending his short professional career due to injury.
Neidig's experience in the media is also a great asset in promoting the sport on a national level. He has served as a broadcast commentator and analyst for SportsTime Ohio (STO), spent time in public/media relations, and most importantly founded the Tourbeau Sports Group (TSG).
TSG has brought attention to players, universities, and leagues around the country. Whether it is streaming games or finding the "diamond in the rough" at player combines, Neidig and his company have made a difference.
These "rough" players sometimes become world-class as was the case of Clint Dempsey. I can't imagine a story that could be more inspirational to any American player as noted by Neidig:
"The face of America. Small town kid, from Texas. Traveled hours upon hours to travel to a big city to have the opportunity to play for a bigger club for more exposure as a youth player. His family spent more money than they had and invested in him and his development because they 'saw something special in him'.
Went on to play at a small, Division I program, Furman University. A relatively unknown soccer program at the time, but he helped put them on the map, using the college game to draw more attention by being a very successful player, with a slight chip on his shoulder. Teams took a chance on him and he didn't let them down. Still with something to prove, he went on to become MLS Rookie of the Year and has now made the switched to arguably the greatest professional soccer league in the world, the English Premier League."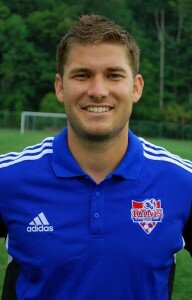 Players like Dempsey are great, but coaches like Chase Neidig will have an even greater impact on the beautiful game here in the States.
Korrio understands it is your passion for coaching kids that drives you. We also know that the less time you spend dealing with administrative, communication and automation hassles, and the more time you spend on the field, the happier you'll be. And because you play a crucial role in our children's lives, we want you spending as much time as possible coaching our kids. Korrio offers a modern approach to coaching by allowing new ways to communicate and develop a community on and off the field. Congratulations to the ISN Star of Coaching this month!