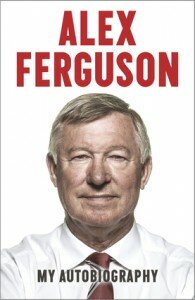 There's no arguing that Sir Alex Ferguson is one of the world's greatest managers. There is no one that doubts his influence on the modern game or his imprint on Manchester United, which grew into a global superpower during his tenure.
There is no question that there are a lot of Manchester United books out there, many that focus on the legendary career of Sir Alex. But it is always best to go right to the source when you want to know the truth, when you want to have the right perspective.
That is what Alex Ferguson: My Autobiography is all about.
Sir Alex's second attempt at an autobiography is a football masterpiece, explaining his great success in tremendous depth. He is honest in his depictions and doesn't hold back his feelings, which he shouldn't because this is after all his book and his life.
The book covers about every angle and every time period, from owning a pub to managing millionaire footballers. Simply put, I enjoyed it a great deal.
This has to be recommended for every fan of world football, not just those that follow the Red Devils. Ferguson shares some insights that would apply to any team, player, or a manager and I certainly appreciate that as well.
I cam away with the feeling that Sir Alex could do anything that he puts his mind to. Perhaps he could have managed the Yankees, trained the Jamaican bobsled team, or been crew chief for Jeff Gordon' NASCAR team. He is that good. His man-management skills apply to life as much as they do to football.