The Grover Gibson Soccer Foundation saw a need to provide a professional training and game atmosphere for top collegiate players and local Richmond talent to reach the next level. Now after years of preparation, that vision has come to life.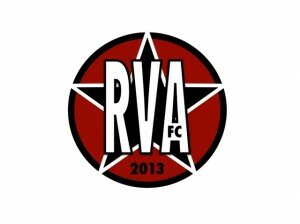 The RVA Football Club (RVA FC) will be competing in the new South Atlantic Conference of the National Professional Soccer League (NPSL). The team will consist mainly of top collegiate athletes and local talent.
The club hopes to have the opportunity to compete in the Lamar Hunt U.S. Open Cup. The first open tryouts will be held in February with preseason beginning May 1.
Grover Gibson, who will serve as head coach, was born in Fairfax, Virginia and signed his first professional contract after high school with VfB Stuttgart U-18. He continued his career in Germany playing professional soccer for 13 years, playing around 250 games and scoring over 20 goals, before retiring due to a serious eye injury. His last club was Rot-Weiss Ahlen in the 2. Bundesliga, where he played 30 matches and scored six goals.
"I am very pleased to be back in Richmond starting RVA FC as I have many great memories of beginning my soccer career at the Richmond Strikers. Still to this day I am still in contact with many of my original teammates," said Grover.
General Manager Greg Simmonds played professionally for 9 years, including stints with Major League Soccer and USL-1. Simmonds finished his professional career with 75 goals and 37 assists, last playing for the Puerto Rico Islanders. Simmonds is the Co-Founder and President of Sports United, Ltd. and co-owner of Own Touch and the Greater Richmond Futsal League. He also possesses a USSF "A" national coaching license.
This program will also aid in the development of the high school aged players trying to reach their goals of playing college and professional soccer. These groups of players will have a unique opportunity to play alongside out of contract professionals and ex-professionals.
Special details will be released in March including the team roster, game schedule, promotional events, ticket information, and more. Please visit www.rvafootballclub.com for more information.