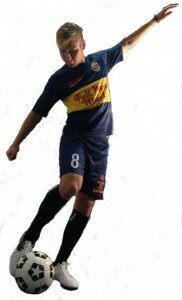 San Diego Boca FC today announced that it has signed midfielder Berrick Rastok and defender Joe Schloss to a one-year contracts for the upcoming 2013 NPSL season.
San Diego Boca FC midfielder Berrick Rastok is a graduate of Westview High School and was a 3-year CIF Varisty Player with First Team CIF Honors (2006-2007). Rastok was also the men's club team captain at San Diego State University from 2009-2012.
San Diego defender Joe Schloss is a talented defensive midfielder and a graduate of Newport Harbor High School. Joe played collegiate soccer at Santa Barbara City College where he won a state championship. Joe then transferred to Bryant College where he was named Northeast 10 Player of the Week.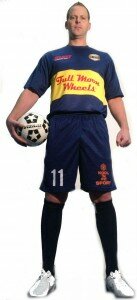 "We are very excited to sign both midfielder Berrick Rastok and defender Joe Schloss to one-year deals," CEO/President Yan Skwara commented. "These are two new players that I believe will make a solid impact for our club. Berrick is a "grind it out" type of midfielder who can play a intelligent distribution game in the middle and fights to win each ball that is near him. Joe Schloss, a veteran player at 33, is a solid player for us in the defense who typically plays in the middle with very good technical skills and reads the game well."
"We are very excited to have both players become part of the club," San Diego Boca FC Head Coach Karim Ben Mazouk commented. "Both Joe and Berrick were scouted closely with Berrick actually was one of the top players at our open tryouts and Joe was scouted by one of our Boca scouts here in the county."