Jul 11
27
Alexi Lalas is as big a name as you will find in American soccer. Lalas became a soccer icon as a member of the U.S. men's national team in the 90s. He experienced great success in MLS and overseas after a brilliant collegiate career at Rutgers.
His love and passion for soccer never ended after his retirement as a player. Lalas would see himself become a club executive and his service in the Galaxy front office made him a central figure in Grant Wahl's The Beckham Experiment. His opinions are some of the most valued and sought-after in the soccer world; his expertise and technical knowledge are unmatched. His contributions to ESPN have made the network a major player in the world soccer market.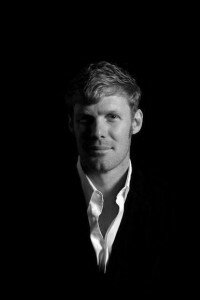 ISN was honored to speak with this soccer legend as he discussed MLS, the U.S. national teams, and the importance of corporate sponsors in professional soccer.
Lalas made some bold statements, no more surprising than the outcome of the 2011 AT&T MLS All-Star Game. He predicts that the MLS All-Stars will come away with a 2-1 upset of global superpower Manchester United. When asked why he felt that way, Lalas replied, "I'm crazy like that."
The current ESPN soccer analyst had great insights into the importance of summer friendlies, especially the All-Star Game. "They are representing the league and the messages that go out with the final score are seen by the world," Lalas declared.
Lalas believes players understand the importance of a good showing against top-flight international competition, especially after the 7-0 trouncing of Sounders FC by Man U raised eyebrows worldwide.
"The problem is that scoreline goes out to people that might not have seen the game," Lalas continued. "They are going to confirm many of their suspicions on the quality of MLS. I think you are not doing your job as an MLS team if you do not play these friendlies. They're too lucrative from a club standpoint and they do have a value in terms of your brand."
So if the powers to be follow Alexi's advice, we can expect to see another incredible summer of soccer in 2012.
In terms of squad selection, Lalas believes that LA Galaxy defender Todd Dunivant is a player that should have made the All-Star squad, but understands other players were selected by NYRB Head Coach Hans Backe for a tactical reason. For example, Houston Dynamo midfielder Corey Ashe seemed to be chosen for his incredible speed, which will be needed to keep up with the pace of the Red Devils' attack. Ashe's selection is based on "the coach's belief that you can help him win the game on the day."
A great All-Star game and summer friendlies are a step in the right direction, but more can be done to push MLS further. "We're making progress on and off the field. The easy answer is to pour more money into the on-field product," Lalas contended. "I do think as we progress, as the salary cap gets bigger, as the restraints and restrictions that have been necessary start to relax a little bit, I think we will see not only a higher quality emerge, but a more entertaining and competitive game. "
However, Lalas is also quick to show the progress Major League Soccer has made since its modest beginnings. "While we kick ourselves for where we aren't yet and what we haven't done, we also should pat ourselves on the back for pretty impressive and incredible strides in just a very short period of time of 16 years. I can make an argument that MLS is in the top 10 or 15 leagues in the world without a doubt."
Lalas also had thoughts to share about the men's national team program. "I think that in 2010, as wonderful as it looks in the rear view mirror, really deep down there were good times and there were bad times. I think that we can improve and we need to improve. I think what is worrying is where that next group of players is coming from, recognizing that at some point the national team is going to have function without the likes of Landon Donovan. I think we have a tremendous amount of work to do and not a lot of time to do it."
The women's game has been a major topic of discussion even in the mainstream media thanks to the USWNT's success in Germany.
Lalas believes that the U.S. program has advanced so far because they have been given the resources, facilities, and of course wonderful athletes. "The U.S. will continue to be a dominant force, but they are certainly wary of the fact that other teams are catching up. I think we view the women's national team like the Brazilians view their men's national team in that we expect them always to win."
"From an Xs and Os standpoint, I think there is going to be a real attempt to take a page out of another team's books and work on maintaining possession," Lalas suggested. "The U.S. went to the well a bunch of times and were able to come away with some dramatic moments, but that doesn't last forever."
Success at the Women's World Cup has brought much optimism to the women's game back home in the U.S.
Lalas warns that this should be a cautious and reasonable optimism. "These are moments, the circus comes and goes, and as wonderful as those memories are for the sport, we also know that the next day doesn't automatically mean the economics change. You actually get a bump, but it is usually just a spike, and it comes back down to where the reality of your sport or your league is. I wouldn't think women's soccer and women's leagues are out of the woods just because of what happened this summer."
While WPS still tests its wings domestically, Major League Soccer has become stable and is working its way upward internationally.
According to Lalas, a huge part of the league's success has been the steady support of major sponsors that bring their own brand and image to the table. "The ability to attract and retain sponsors is huge in terms of the progress of the sport. AT&T's continued partnership with soccer and with Major League Soccer is crucial to our success. The ability to have their name and their brand associated with MLS is very valuable. AT&T is a wonderful partner."
The American game owes a lot to people like Alexi Lalas, who has been part of every facet of the beautiful game here in the U.S. It is an honor and a privilege to have such an influential figure lend his voice as an ambassadorship for soccer in America. Lalas has helped lay the foundation for a future generation of coaches, players, and critics that will take the game to new heights on a truly global scale.