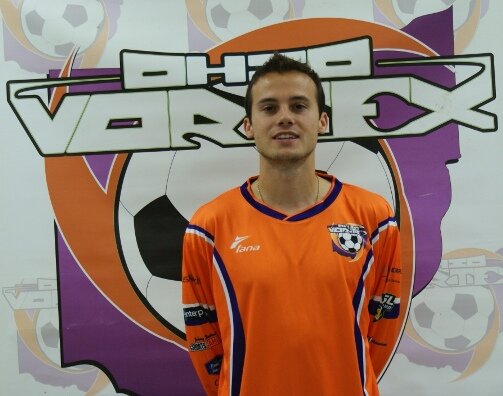 Name: Steve Gillespie
Number: 21
Position: Midfielder
Date of Birth: 8/2/1985
Hometown: Brecksville, OH
Height: 5'9"
Weight: 150
Previous Club: Cleveland City Stars (USL)
Gillespie, a talented young midfielder, signed with the Vortex on November 12, 2009. He tallied 3 goals and 11 assists (2nd on team) despite missing significant time with a knee injury. Now fully recovered, Gillespie has the potential to be one of the top attacking midfielders in the entire league.
Gillespie was recognized for his outstanding play at Mount Union College (OH) as he was named 1st Team All-Ohio Athletic Conference and the Ohio Athletic Conference Midfielder of the Year. Gillespie would spend time with the Cleveland Internationals (PDL) and the Columbus Crew Reserves (MLS) before joining the Cleveland City Stars of the USL's First Division.
The speedy Gillespie played alongside some of the USL's finest and was able to gain invaluable experience. He would get his first goal with the City Stars against the St. Louis Lions in U.S. Open Cup play.