"The Beckham Experiment and Beyond: A Conversation with Grant Wahl"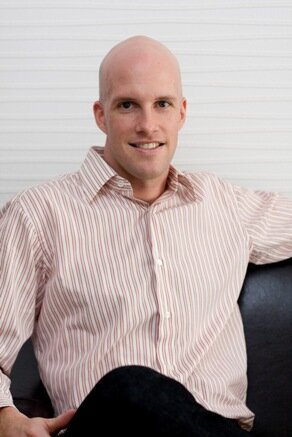 The Beckham Experiment was this summer's blockbuster, written by one of America's premier sportswriters. Some might wonder why you would want to read another book about David Beckham. That has all been done before, right? You need to understand that this is a different book with a different story. Wahl has simply created the best discussion of American soccer ever. Some might call it controversial, considering that "Beckham's handlers certainly disagreed with some parts."
Yes, the book focuses on David Beckham and his impact on Major League Soccer. It chronicles the journey of "the world's most famous athlete playing in a humble league." However, it doesn't start and stop there. It shows MLS from the inside out, like we have never seen it before. Wahl creates multiple, intertwining storylines about people and events other than Beckham.
Take Alan Gordon, who represents "what is good with American stars." Or Landon Donovan, whose comments were deemed controversial by the news media, but remains the best player in the entire United States. Or the story of Ty Harden, which had not been heard before. Harden, a twenty-three-year-old defender for the Galaxy, retired from pro soccer to pursue a career in community service. Apparently the $30,000 salary wasn't cutting it.
Wahl discussed the role of every Galaxy player, from those making $12,900 a year to the only one making $50 million. He leaves no stone unturned, offering a sneak peek into the locker rooms of three very different coaches. The best part of this text is his understanding of the big picture, the story of American soccer. Wahl has the best insight into the game not yet embraced by all Americans. His 12 years of experience at Sports Illustrated gives this book and this league instant credibility. I mean that even non-soccer fans have read the book and loved it.
So what does Grant Wahl say about American soccer? It is making "gains, but culture takes a while to change." The U.S. National Team is emerging and continues to improve. MLS continues to expand and grow, but the best it has to offer might be 10-15 years down the road. And Landon Donovan might not return to Europe to prove himself worthy of the title "America's Greatest Soccer Player."
Wahl makes one thing perfectly clear: Major League Soccer is different than any other league in the world. Ruud Gullit was a former World Player of the Year and one of the biggest names in European soccer as both a player and coach. His tenure in Los Angeles was simply disastrous. He would not be the first or last foreign coach to struggle within the confines of the American league. Some players like Abel Xavier and Celestine Babayaro failed to make an impact for Los Angeles despite their lofty European credentials. I guess you can say there is no sure thing in Major League Soccer other than regulation and a conservative outlook.
Wahl actually makes some suggestions on how to help improve the stock of Major League Soccer. First, changes to the Designated Player Rule and the salary cap are necessary. More star power and funds to create a "MLS middle class" would greatly decrease the gap between American soccer and football worldwide. Youth development is always a hot topic for discussion and Wahl also sees it as a priority for the future of the game in the U.S. Wahl's optimism and forward thinking are a welcome sign from the mainstream sports media. His faith in the game is apparent and will likely inspire others to think the same.
The biggest questions still remains: Will the Beckham Experiment be declared a success? It is not a simple question or a simple answer. Beckham's loan with AC Milan and his desire to play in the 2010 World Cup at any cost would cloud the picture a bit. There were many questions about whether or not he would fulfill his record 5 year, $250 million contract. On the other hand, Beckham has repeatedly declared his interest in owning an MLS franchise after his playing days are over. He did return to the Galaxy to help them make a playoff run. He did bring attention to a league that needed coverage and a team that needed a star worthy of Hollywood.
The text is fascinating, brilliant, and insightful. Our suggestion: Buy the book, renew your subscription to Sports Illustrated to see Wahl's work more often, and get a hold of some Galaxy tickets to see the Beckham Experiment in person. It might be another 30 years to see someone take on Beckham's role as an American soccer ambassador.
It helps us understand America's beautiful game in a deeper and more thoughtful way. It allows us to see why Bruce Arena is almost a lock for the 2009 MLS Coach of the Year. Arena has made order out of disorder and got the most of young talent like Omar Gonzalez and A. J. DeLaGarza.