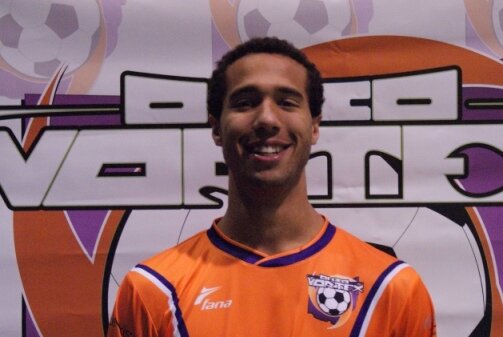 Name: Nate Yates
Number: 18
Position: Defender/Midfielder
Date of Birth: 3/10/87
Hometown: Cleveland Heights, OH
Height: 6'1"
Weight: 175
Previous Club: Allegheny College (PA)
Yates, a graduate of Cleveland Heights (OH) H.S., signed with the Vortex on November 12, 2009. He played in two games in 2009-2010 and tallied 1 assist and 2 shots.
Yates earned All-LEL and 3rd Team All-Cleveland honors while in high school and went on to a successful collegiate career at Allegheny College (PA). The midfielder would appear in 69 games and contribute 9 goals and 9 assists. He was named to the All-NCAC First Team in 2008.