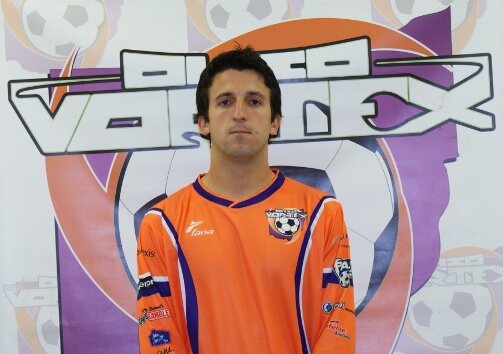 Name: Milko Cecez
Number: 11
Position: Midfielder
Date of Birth: 11/11/83
Hometown: Konjic, Bosnia
Height: 5'10"
Weight: 160
Previous Club: SSK Karadjordje (LESL)
Cecez, a graduate of John Carroll University and The Cleveland-Marshall College of Law, signed with the Vortex on November 12, 2009. The 2009-2010 season was a banner year for Cecez, who tallied 10 goals and 2 assists over 14 games.
The midfielder has considerable experience from a variety of clubs including Cleveland United (OYSAN), SSK Karadjordje (LESL), Man United (NCSL), and FK Rudar in Serbia.