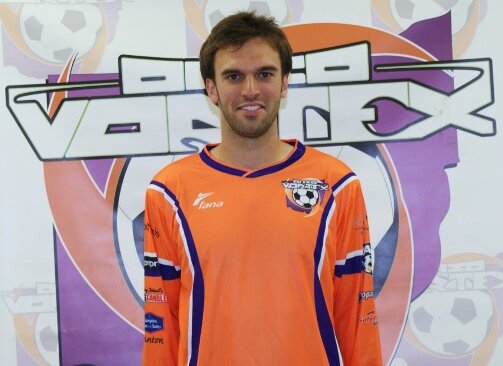 Name: Lucas Martorana
Number: 6
Position: Defender
Date of Birth: 1/4/1986
Hometown: Warren, OH
Height: 6'0"
Weight: 175
Previous Club: Malone University (OH)
Martorana appeared in 9 games for the Vortex in 2009-2010, logging 3 goals and 3 assists as well as 5 blocks. It is likely that the young defender/midfielder will see more playing because of the loss of several starters from last season.
Martorana began his career with the PDL Cleveland Internationals, where he played from 2002-2004. He would go on to play for the University of Buffalo (NY), Malone University, and Akron GFS (LESL). He would return to play with the Internationals in the summer of 2009.