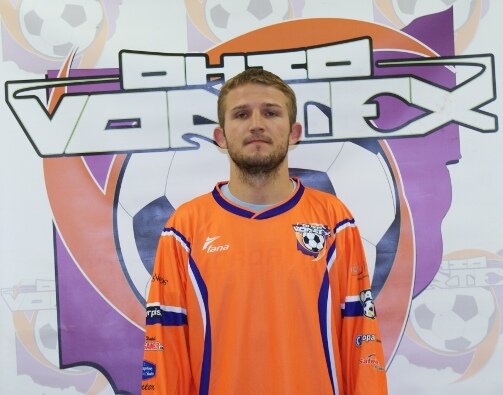 Name: Allen Eller
Number: 66
Position: Forward
Date of Birth: 12/11/1976
Hometown: Cleveland, OH
Height: 5'9"
Weight: 160
Previous Club: Cleveland Force (MISL)
Eller, a veteran midfielder, joined the Vortex on November 12, 2009. The 2009-2010 PASL-Pro season would see Eller lead the Vortex in goals (34), assists (19), games played (15), and shots (93). He would also earn an All-League First Team selection after establishing himself as one of the league's top attackers.
A University of Akron (OH) graduate, Eller signed with the Cleveland Crunch (NPSL) in 1999. He would go on to play for several clubs, including the USL's Pittsburgh Riverhounds (1999-2001), WISL's Houston Hotshots (2000), MISL's Harrisburg Heat (2002), USL's Cincinnati Riverhawks (2002), MISL's Baltimore Blast (2002-2005), and MISL's Cleveland Force (2005).
He is best known for his time with the Blast, where he contributed 20 goals and 12 assists over the course of 68 games.