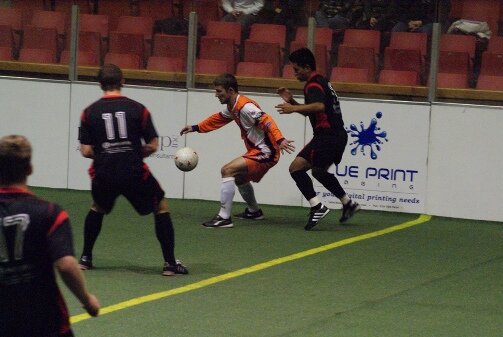 Vortex Holds off Piasa for Home Victory
CANTON, OH - December 18, 2010 – Four goals from striker Nebo Stamenkovic pushed the Ohio Vortex to a 13-11 victory over the visiting Illinois Piasa.
The Vortex (2-4) would be aided by a hat trick from Milko Cecez and a pair of goals from Allen Eller. Eller would also register three assists, while Steve Gillespie and Slavisa Ubiparipovic finished with two assists each.
Illinois striker Roger Gemoules was the star of the night, tallying four goals and three assists. Aaron Reuther and Joe Kelly each added two goals to the Piasa offense, which finished with a late surge.
The goalkeepers were certainly busy all night with a combined 68 shots on goal. Sasha Djuric logged 21 saves for Ohio, while Illinois keeper Greg Crook added 15 saves.
The Vortex started strong, holding a 7-3 lead at the half. Piasa would bring the score to 11-9 at the end of the third quarter, but could not keep Ohio from scoring two more goals in the final 15 minutes.