AFC Cleveland Joins the NPSL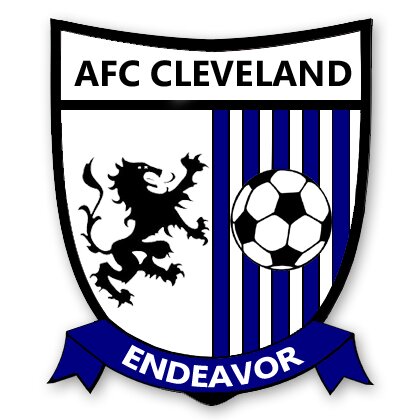 PARMA, OH - November 29, 2011 - AFC Cleveland is proud to announce the return of professional outdoor soccer to the Greater Cleveland area as part of the National Premier Soccer League (NPSL).
AFC Cleveland was recently accepted into the NPSL as part of a revamped Midwestern Division that will include FC Buffalo, Erie Admirals, Detroit City FC, and Greater Binghamton FC.
"We are excited about bringing pro soccer back to Cleveland and we are excited about being part of a great league like the NPSL," AFC Cleveland Chairman Terry Lawriw commented. "Cleveland has a tradition of soccer excellence that dates back to the Stokers, Cobras, Force, and Crunch. We hope that AFC Cleveland can be part of this great history."
The NPSL is a nationwide league that includes teams in major markets from coast to coast, including Hollywood United, Chicago Fire NPSL, New York Red Bulls NPSL, and the San Diego Flash.
Excitement about AFC Cleveland has been strong, even among fellow NPSL teams.
"As a member of the NPSL for the last three years we are very happy that the league continues to develop and strengthen," Erie Admirals owner John Melody said. "We are particularly happy that Cleveland decided to join. We have had a great rivalry with FC Buffalo in recent years and we very much look forward to having a similar one with AFC Cleveland."
"Buffalonians have always felt more of a kinship with the Great Lakes region than the Northeast, so to find traditional sports rivals like Cleveland and Detroit on our schedule is terrific," said FC Buffalo owner Nick Mendola.
AFC Cleveland is led by Lawriw and Head Coach Fabio Sartini, who joined the club in September. The team already has a European-style supporters' group called the 6th City Syndicate.
AFC Cleveland Names a Head Coach

PARMA, OH - September 16, 2011 - AFC Cleveland is pleased to announce the hiring of Fabio Sartini as the team's first head coach.
"I am very excited," the Brazilian native stated. "It's going to be great for the fans to bring high level soccer to the area. Being the first head coach, I am very honored."
Sartini brings a wealth of playing and coaching experience to Cleveland's newest sports franchise.
Sartini's distinguished playing career includes time spent with the University of Tampa and the Tampa Bay Mutiny of Major League Soccer.
Sartini hopes to bring attacking soccer to Northeastern Ohio, one of the top soccer markets in all of North America.