Part V of the Original Series
"From the Pitch to the Booth: A Conversation with Steve Bell"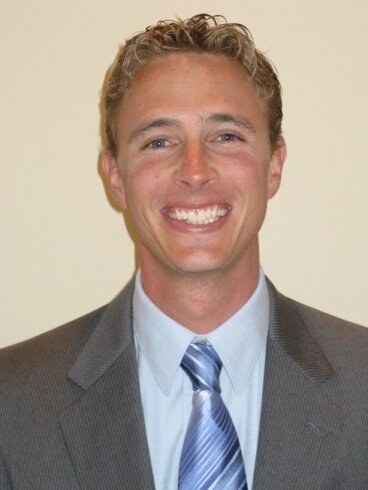 Steve Bell is one of the most prominent figures on Fox Soccer Channel. Bell, an experienced broadcaster and former Major League Soccer and United Soccer Leagues player, is in his third season as a sideline reporter during select MLS Saturday on FSC telecasts.
Since 2001, Steve has also been a part of Fox Soccer Channel's United Soccer Leagues telecasts as a play-by-play announcer, color commentator and sideline reporter.
Steve enjoyed a successful NCAA Division I college soccer career at Robert Morris University, where he won three conference championships with the Colonials and remains among the school's Top-10 leaders in assists. He was a second round draft pick in the 1998 MLS Supplemental Draft, and signed with the Tampa Bay Mutiny. He has also played for USL's Pittsburgh Riverhounds and CISL's Washington Warthogs.
The story of a prominent player joining the ranks of broadcasters and commentators is a common one, but Bell offers incredible insight into the past, present, and future status of soccer in America. His playing experience is obviously an asset that can be called upon at any moment.
Bell, like the ambitious Fox Soccer Channel he works for, is very optimistic about the future of soccer. It is easily the world's most popular game and is making strides here in the U.S. and Canada. He compares the growth of the game to a marathon, not a sprint. The prospect of soccer passing football, baseball, and basketball in an explosion of interest is highly unlikely. There are just so many choices available to the American spectator.
USL and MLS are not the only shows in town any longer. Fox Soccer, GolTV, and ESPN offer literally a world of soccer from La Liga to UEFA Champions League to Barclays Premier League. Bell says that finding a game is not as hard as it used to be in his playing days. Televised matches used to be "few and far between." That is obviously not the case today. What can American soccer do to compete with all of the choices within soccer?
The uneasy relationship between MLS and USL is well-documented. On all accounts, MLS is making steady progress and growth is expected over a long period. The league is not about to repeat the mistakes of the NASL, where rapid expansion and skyrocketing salaries were a recipe for disaster. The league is now strong enough to weather any storm, whether it is a sluggish economy or a difficult market for soccer.
In a perfect world, Bell suggested that a merger of the two leagues would a natural fit. The USL has a complete structure with several divisions, making it an ideal feeder or minor league to MLS. A European style system could easily be created: MLS (1st division), USL-1 (2nd division), and USL-2 (3rd division). The PDL could easily become a fourth division or exist as a purely developmental setting. Bell pointed out that game exposure is the key to the development of any player anywhere in the world. Other sports have had similar arrangements in places for decades. Think of baseball's minor league system (A, AA, AAA), professional football's NFL Europe, or even basketball's NBDL.
Bell also had some thoughts on the argument surrounding indoor and outdoor soccer. He suggested that the two styles are completely isolated, but the people at the top of each game will find a way to make it work. It makes little sense to have such a disconnect within the same sport. Everyone needs to remember that there is strength in numbers and there are common goals for the game.
Bell tried to come up with his own explanation, which came to be "soccer is the exact opposite of NASCAR." Tons of kids playing soccer doesn't translate into the same number of fans. So how do we reach the casual fans and even those non-soccer fans? Well we can hope that they will stumble across as it is readily available on mainstream stations. We can offer commentators that reach a wide range of audiences by painting pictures and relaying the message of soccer to every fan.
In particular, Steve's network FSC is growing and expanding its live coverage of games worldwide. Obviously European leagues and tournaments are popular offerings, but the network also offers coverage of MLS, USL, WPS, national team matches, and CONCACAF tournaments (Gold Cup and Champions League). They also cover the beautiful game in our colleges and universities.
He was quick to point out that Northeastern Ohio is a place of rich tradition for soccer. The Canton Invaders, the Cleveland Force, and the Cleveland Crunch were all successful professional franchises in the area. Today, the legacy of excellence is carried by the Cleveland City Stars and the Cleveland Internationals. Rumors have even circulated regarding the possibility of a MLS franchise. Any way you look at it, professional soccer is here to stay and so are the fans.
Many people say that soccer has to be fully embraced, that there is no such thing as casual fan. That couldn't be further from the truth. Soccer embraces everyone, whether they are a fan for 50 minutes or 50 years. Everyone should be able to enjoy the beautiful game.